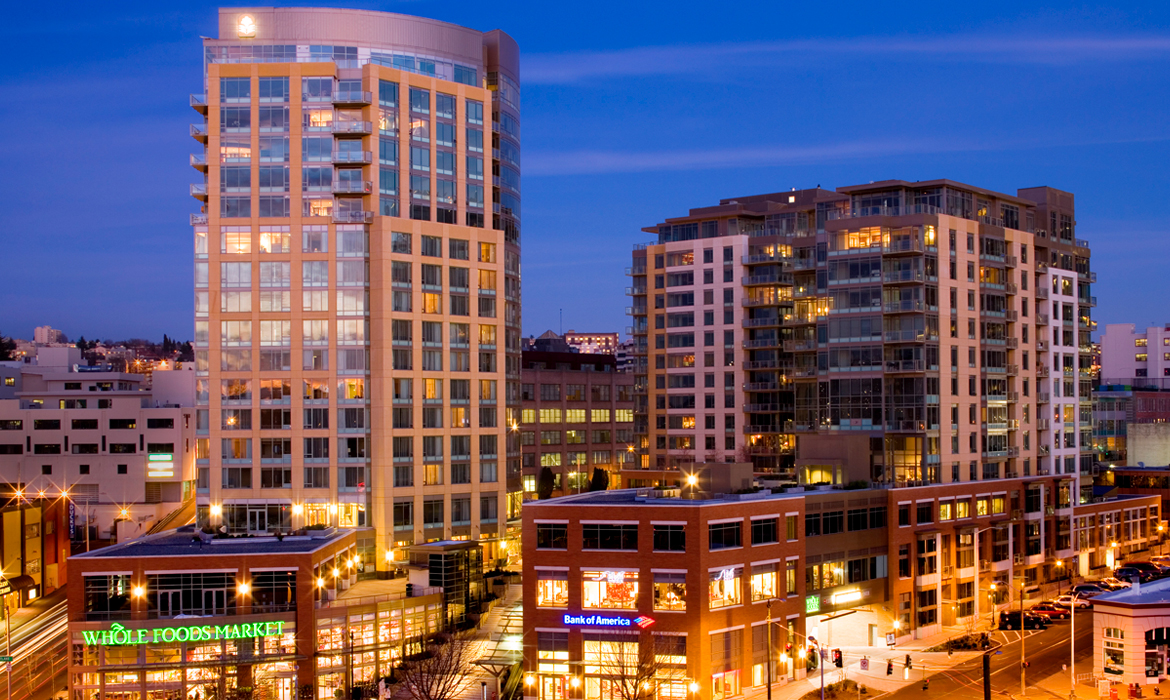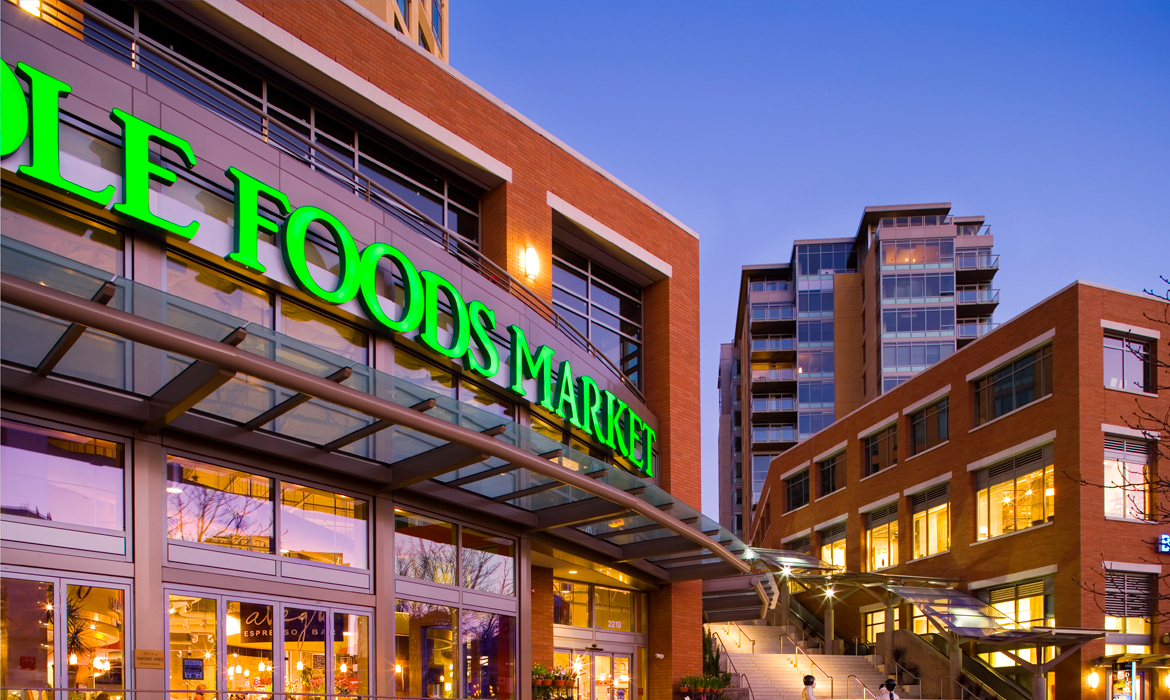 Opened in 2007 this signature and award winning mixed use project, developed by Milliken Developments, with financial partner Vulcan Inc. (a Paul Allen Company), 2200 has brought new energy to the Denny Triangle and South Lake Union neighborhoods on the northern edge of downtown Seattle.
2200 is located on a large 5-sided city block at the southeast corner of Westlake Avenue and Denny Way, just five blocks from Pacific Place and Westlake Center and adjacent to the Cornish College of the Arts.  A world class, 48,000 square foot Whole Foods Market, 261 condominiums in three towers and a 160 room boutique Pan Pacific Hotel anchor the development.  2200 also includes a full-service Bank of America financial center and more than 20 additional neighborhood oriented retailers.
2200 was awarded Best Mixed Use Development, The Americas by the Urban Land Institute (ULI).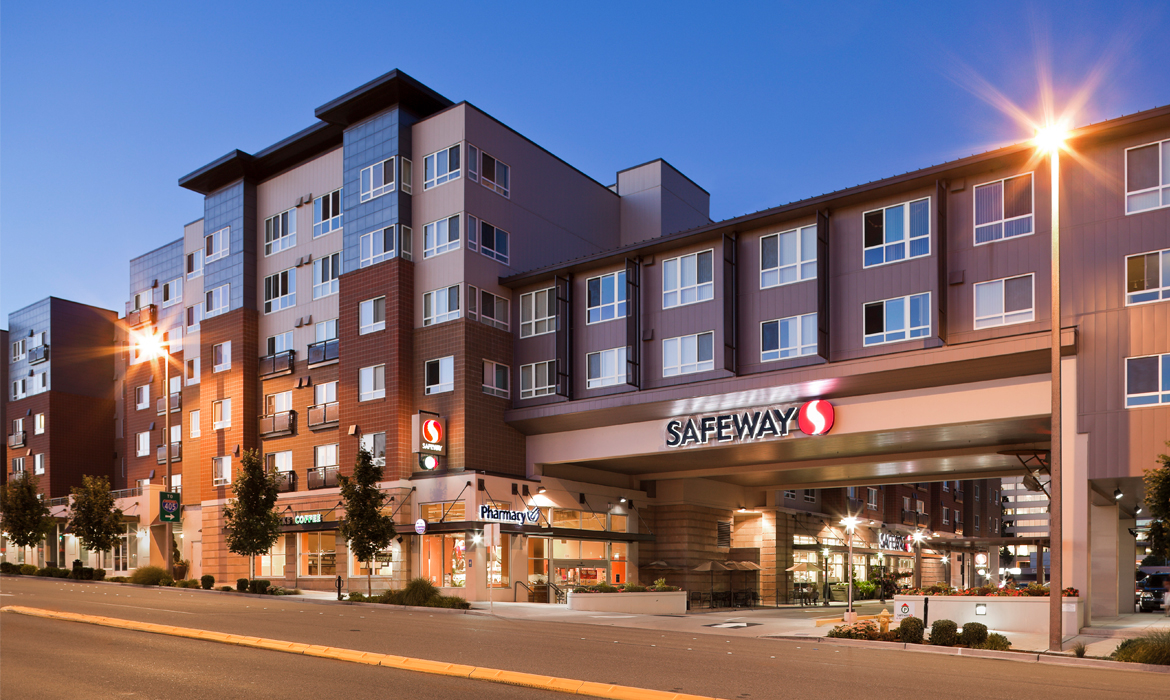 Avalon Meydenbauer is a collaboration between Avalon Bay Communities, Safeway and Milliken Developments.  Completed in 2008, Avalon Meydenbauer is located at Bellevue Way and NE 4th Avenue in the heart of downtown Bellevue – an upscale metropolitan suburb just east of Seattle.
This urban, mixed-use concept consists of 360 luxury apartments atop a state of the art 55,000 square foot urban Lifestyle Safeway store and 20,000 square feet of street front retail space along Bellevue Way, NE 2nd Street and NE 4th Street.
Avalon Meydenbauer has added a sophisticated flavor to downtown Bellevue providing a unique opportunity for retailers to take advantage of the dramatic drawing power of Bellevue Square.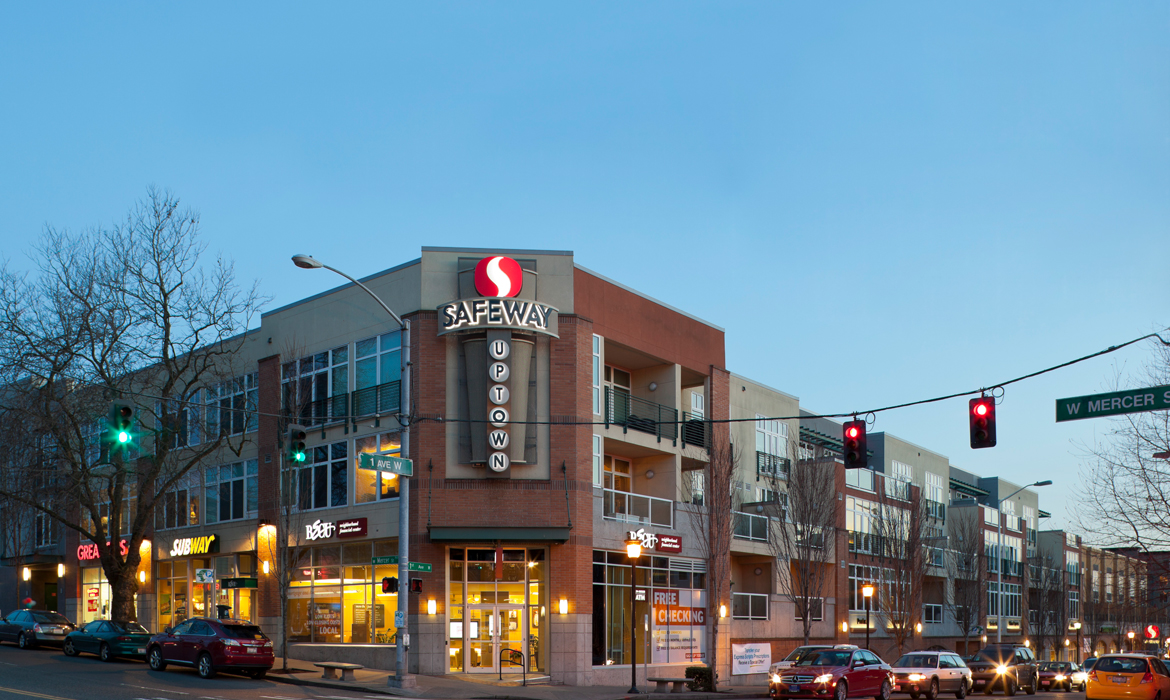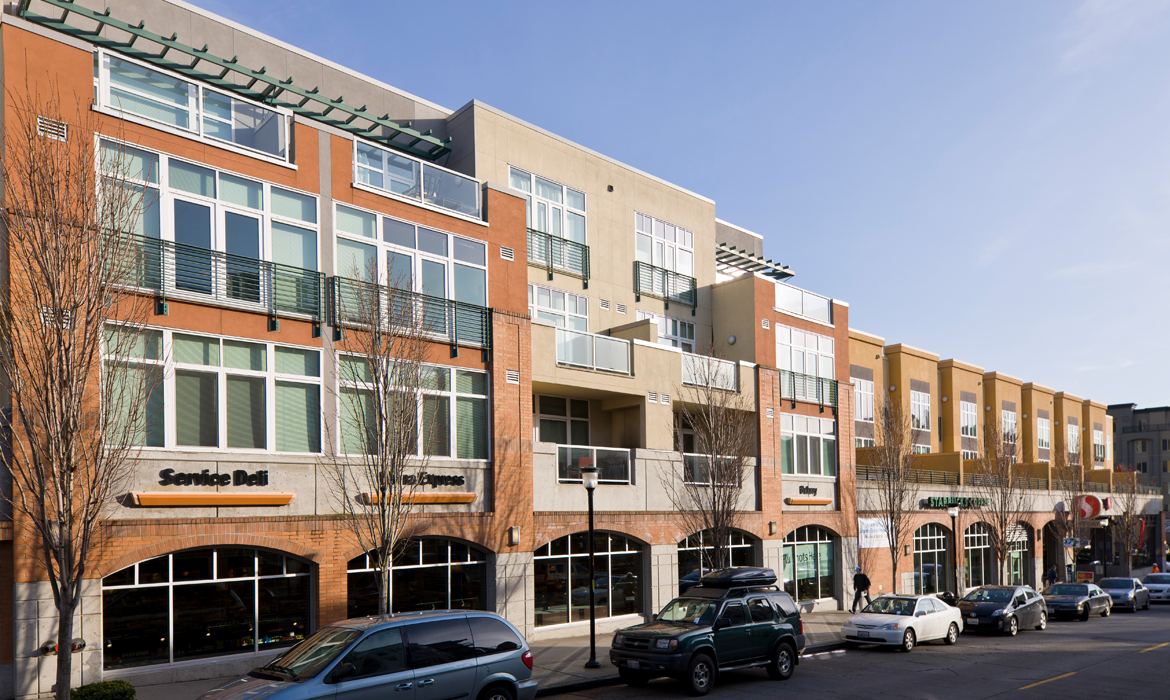 TriBeCa is a perfect integration of retail and residential in Queen Anne, one of Seattle's oldest and most prestigious neighborhoods (the area is also home to Seattle's Space Needle).  TriBeCa is fifty-one stylish homes located atop an innovative, urban style Safeway grocery store and a collection of small shops.  Completed in 2004, this unique development is Milliken Development's second major development in Queen Anne, after The Marketplace at Queen Anne which was completed in 1995.
TriBeCa's residential and retail parking and access are separated, making the two uses extremely complementary.  With downtown Queen Anne immediately adjacent and Seattle Center two blocks away, TriBeCa is the ultimate in urban living.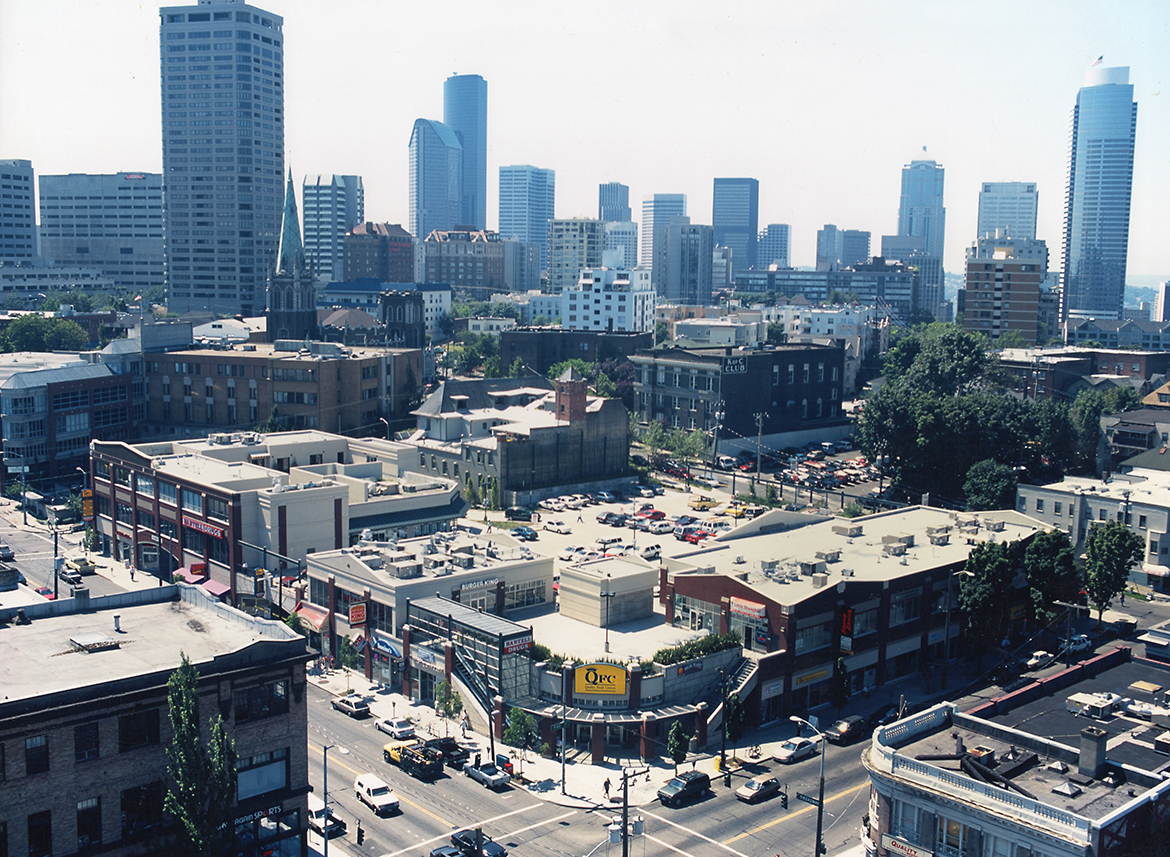 The award-winning Harvard Market is located at East Pike and Broadway in the Capitol Hill neighborhood of Seattle, immediately adjacent to Seattle's downtown core.  The Harvard Market serves a population of more than 44,000 living within one mile, making it truly urban.
The project includes a 46,000 square foot QFC grocery store, a 15,000 square foot Bartell Drug store and approximately 25 other shops, including Washington Mutual, GTE Wireless and Subway.  Outdoor escalators and elevators link the two levels of retail.  In addition, there are two residential penthouses on a third, separate level, which creates a truly mixed-use environment.  Ample parking in both an underground and surface parking lot adds the final touch in a neighborhood where parking is at an absolute premium.
The Marketplace at Queen Anne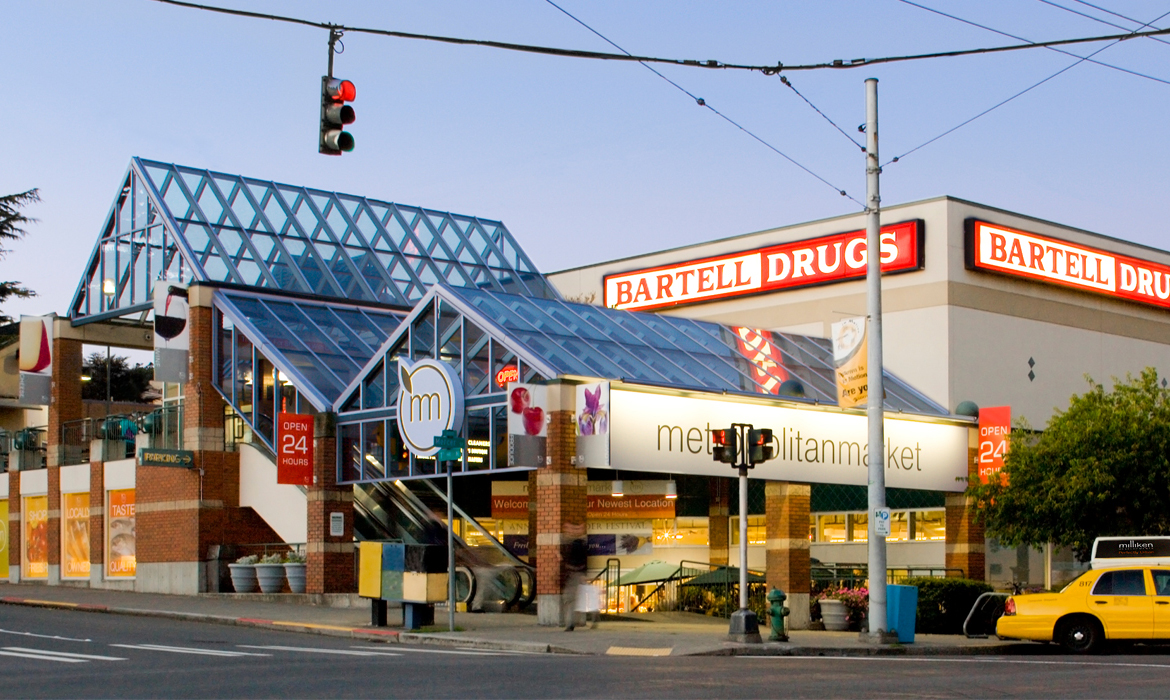 Developed in 1995, and located at Mercer Street and 1st Avenue North in lower Queen Anne, (the neighborhood that's home to Seattle's Space Needle), the Marketplace at Queen Anne provides the neighborhood with a variety of essential goods and services.  The development spans a full city block, and is anchored by a 48,000 square foot Metropolitan Market.  This high-end grocery is complemented by a 20,000 square foot Bartell Drug store and several additional neighborhood retailers. Outdoor escalators and elevators provide vertical integration of the two retail levels and the 229 parking spots, which are located in both an underground and surface lot.